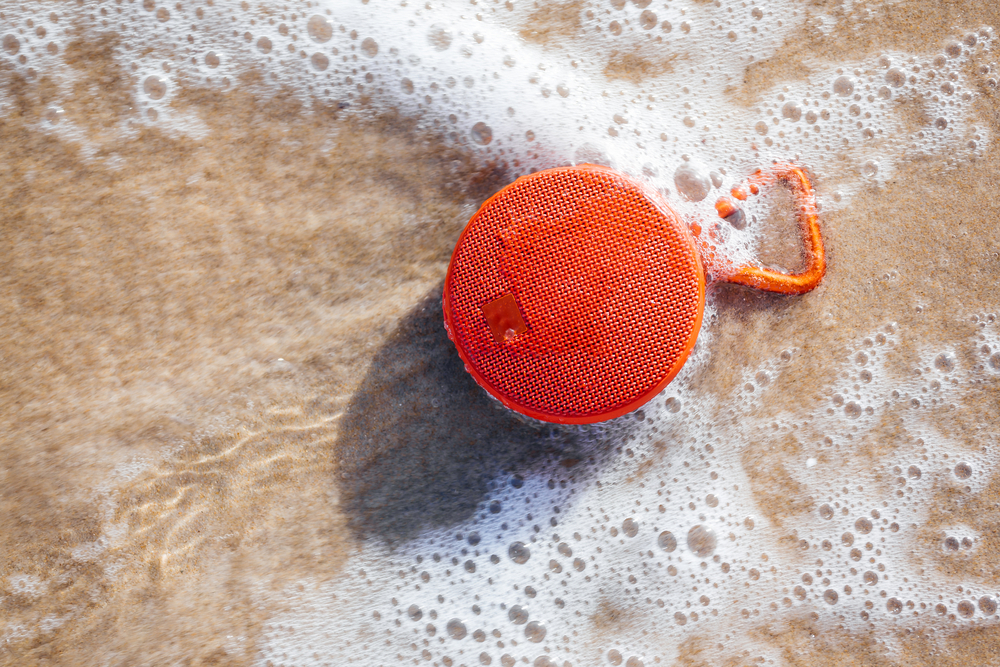 If you are an insatiable music lover like me, then you will probably want to listen to some tunes everywhere you go, no matter if it's the store, the office, or the beach. Well, thankfully, with today's technology, everything is possible and Bluetooth speakers have not stopped increasing in popularity since their first iterations.
In just the last couple of years, we've seen many great technological advancements. Until recently, we were all using radios, cassettes, and CDs. They were a lot of work, and they surely broke easily, but we have to pay our respects to them. You see, without those 'oldies,' we wouldn't have the high-tech Bluetooth speakers that we have today.
Although they're kind of notorious for delivering mediocre audio quality, Bluetooth speakers are all the rage nowadays. And it's no wonder — they're portable and practical, not to mention affordable. I remember when they used to be three times as expensive, and people were still going for them like crazy. Besides, sound quality is improving with each new product that comes out on the market.
Be that as it may, not all of these speakers will work well on a hot and humid summer day. If you want the absolute best Bluetooth speaker for the beach, you should look for certain things when deciding which one to buy.
---
The Best Bluetooth Speaker for the Beach — Final Comparison
Image
Product Name
Highlights
Prime
1. Ultimate Ears Wonderboom 2
Although the sound quality could be better, I will not take that against Wonderboom 2. The price overshadows some of its minor caveats. Besides, it's small, light, and highly durable.

Prime

Eligible

CHECK PRICE
2. JBL Charge 4
Charge 4 has the longest play time out of all the speakers here (20 hours). It offers excellent sound quality, with loud bass. It is also everything-resistant, so it's perfect for the beach.

Prime

Eligible

CHECK PRICE
3. Ultimate Boom 3
Boom 3 has a sleek design and decent sound quality for the price. Still, it is quite expensive, and the battery life could be longer.

Prime

Eligible

CHECK PRICE
4. Anker Soundcore Flare
Soundcore Flare is a thoughtfully designed, reasonably priced waterproof speaker. The sound quality and battery life are good, provided that you keep it at medium volume.

Prime

Eligible

CHECK PRICE
5. JBL Clip 2
If you want something that's practical and easily portable, Clip 2 is the way to go. It's an indestructible little speaker that can withstand all weather conditions, including sand and water.

Prime

Eligible

CHECK PRICE
---
What to Look for in a Beach Speaker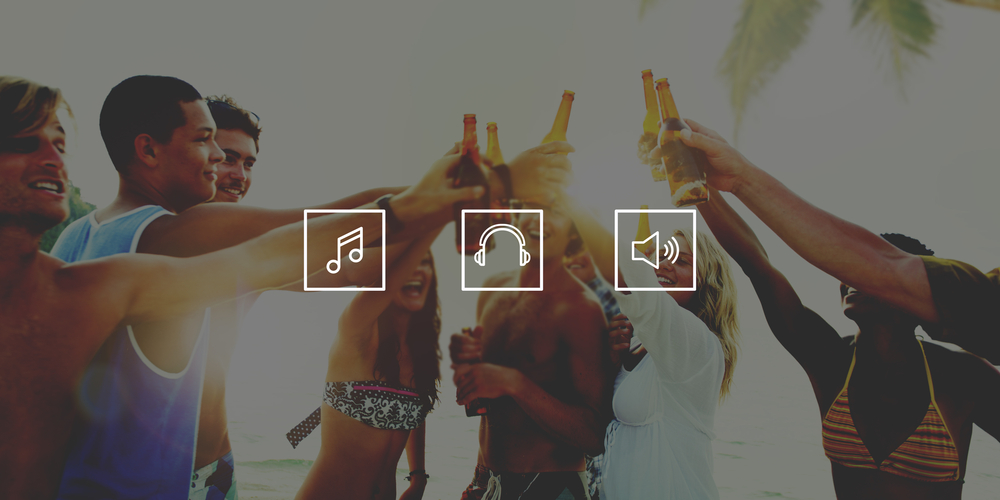 When you think 'beach,' you think sand, water, and lots of moving around. As an audiophile who takes their audio equipment way too seriously, I have to say, that scenario didn't appeal to me at all. For starters, electronics and water simply don't mix, and you don't have to be a scientist to know that.
However, that isn't really an issue, being that many Bluetooth speakers today are completely waterproof. Some of them can even handle being submerged in water for over half an hour without getting damaged. Most of them also float, which is great if you want to take the party with you to the water.
And not just that — many Bluetooth speakers are also impact-proof, meaning that they can withstand being thrown around like a beach volleyball. Most of them feature an extremely durable grille that protects the drivers and the radiators.
Still, you ought to consider both the size and the weight of the speaker. Your beach speaker needs to be loud enough to cover the open space, but still compact enough for easy transport. Nobody wants to carry a 30-pound metal box (I'm looking at you, Soundboks 2)!
To sum up, if you want the best Bluetooth speaker for the beach, look for one that is not only waterproof but also small and lightweight. Also, don't forget about loudness and sound quality. What good is a small speaker if you can't even hear it from 10 feet away?
Editor Sidenotes: are you a musician? or even a band? here is a guide on the best powered speakers for live band in which we uncover some great tips in choosing the right powered speaker for a live music concert and improve that rocking performance.
Advantages of a Good Bluetooth Speaker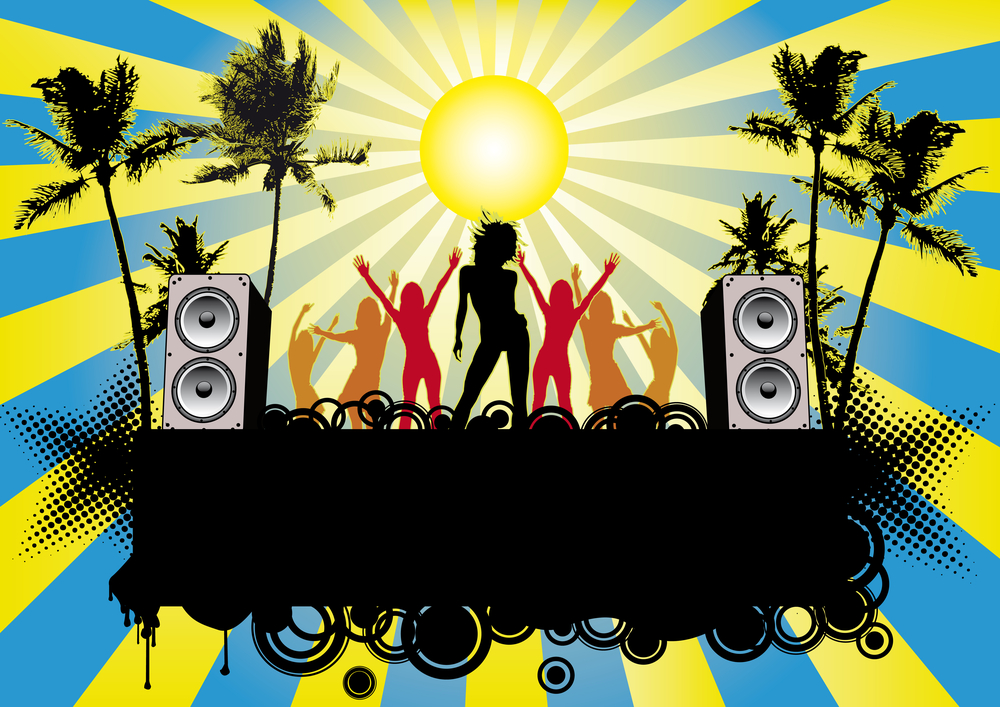 Without Bluetooth, bringing a speaker with you to the beach just wouldn't be possible. Bluetooth speakers are usually not only lightweight enough to be carried around but also small enough to fit in your beach bag.
In addition, they consume little power. Some of them run on nothing but AA batteries. On the other hand, some require charging, but their battery usually allows for more than 10 hours of playtime, which is great news overall. And you don't need some bulky power adapter to charge them, either.
Lastly, with Bluetooth speakers, there's usually nothing to install or upgrade. Simply pair the speaker with your phone or some other device, and that's it. The whole process won't take you more than a few minutes. So, you can play music instantly without having to go through a horrible and time-consuming installation process.
Moreover, you can easily pair your Bluetooth speaker with other speakers for some additional loudness and fullness. Some brands (like JBL) let you pair as many as 100 speakers at the same time.
What Are the Best Bluetooth Speakers?
Before I get into my top five picks for the 'best Bluetooth speaker for the beach,' let's see what the current situation is on the Bluetooth speaker market. What are the top runners? What speaker has the best sound quality? You will find out soon enough.
What Is the Best Bluetooth Speaker at the Moment?
Before I reveal what I think is the best Bluetooth speaker overall, I should say — it was extremely difficult to pick just one winner. The truth is, each speaker has its own advantages and disadvantages. What's best for me may not be the best for you, as your needs and preferences probably differ from mine. So, take my recommendation with a grain of salt.
In my humble opinion, the best Bluetooth speaker on the market is the famous Bose Soundlink Revolve Plus (https://www.youtube.com/watch?v=DIywTnp3-9k&t=553s). It's loud, IP56-rated and can produce excellent 360° audio. However, keep in mind that it is quite expensive. I think it is well worth the price, but that's up to you to decide.
Which Bluetooth Speaker Has the Best Sound Quality?
Now, if you want something truly outstanding when it comes to sound quality and precision, and you don't care much about its hefty price, JBL Xtreme 2 is the Bluetooth speaker for you. Thanks to its four drivers and two bass radiators, it delivers a powerful, room-filling stereo sound.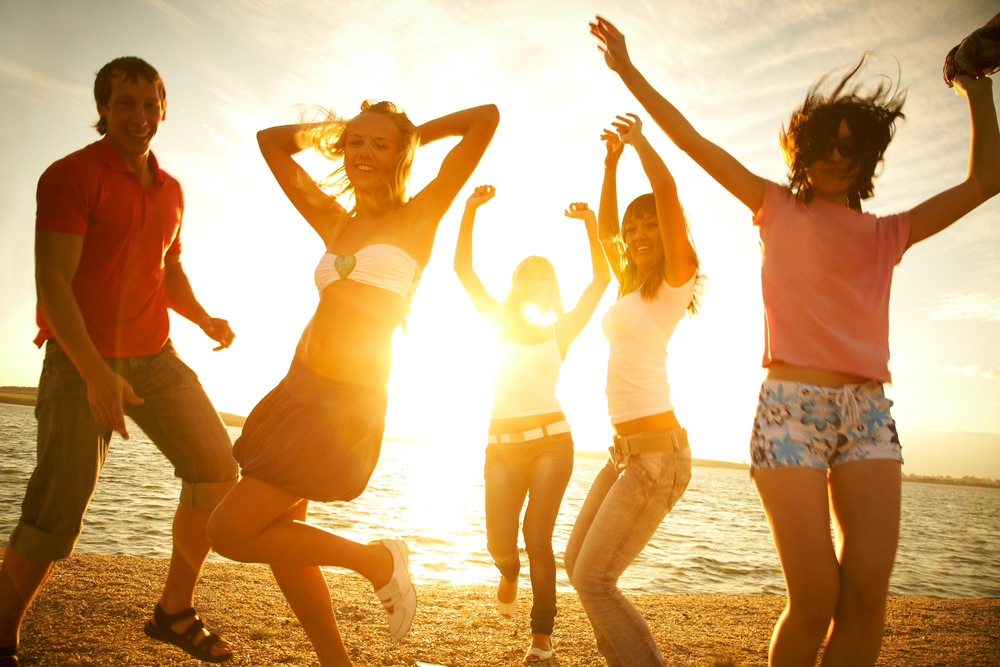 Which JBL Portable Speaker Is the Best?
JBL has been producing top-notch audio equipment for 70 years now, and it hasn't failed us once. So, naturally, I had to give it its own category.
In my opinion, JBL Charge 4 is currently the best Bluetooth speaker from JBL. I'd give the winning spot to JBL Xtreme 2, but due to its extreme (pun intended) price, I had to side with its smaller and more affordable counterpart. I was pleased to find out that their sound quality isn't much different, despite Charge 4 being so tiny.
---
Things You Should Know Before Buying a Bluetooth Speaker
As I said, Bluetooth speakers are quite popular today. Still, many people can't look past the subpar audio quality. And the reason for this low sound quality is the difference in wattage when compared to regular speakers. Bluetooth speakers seriously lack the raw power, so they have a weaker and more shallow sound compared to their wired counterparts.
Luckily, the sound quality of Bluetooth speakers is slowly improving. Hopefully, in the near future, big audio equipment companies will invest in making these speakers sound better. And once that happens, we might as well make all speakers wireless. Soon, speakers with tangled cables will be a thing of the past.
However, until then, we should focus on the speakers we have available. Stay tuned to find out what the best Bluetooth speaker for the beach is.
---
My Top Picks for the Best Bluetooth Speaker for the Beach
#1. Ultimate Ears Wonderboom 2
CHECK PRICE
This new and improved portable speaker from UE might just be the best Bluetooth speaker for the beach. Aside from being dustproof and waterproof, Wonderboom's wireless range is over 100 feet, which is almost unbelievable considering its size.
When I first saw Wonderboom 2, the first thing that came to my mind is that it looked the same as its older brother, the original UE Wonderboom. However, Wonderboom 2 has seen a few upgrades. For example, the battery life has been increased, and the company has also improved the bass. But more on that a bit later.
---
#2. JBL Charge 4
CHECK PRICE
Thanks to its powerful battery, JBL Charge 4 allows for up to 20 hours of constant playtime. Besides that, the sound quality is superb, despite some of the muddiness in the high range. If you want the best Bluetooth speaker for the beach and outdoor activities overall, you should consider getting Charge 4.
At first glance, JBL Charge 4 looks just like any other Bluetooth speaker. To be honest, there's nothing that stands out. On the other hand, aside from the lack of 360° sound and the price, I don't see any disadvantages either. Overall, it is a great speaker.
---
#3. Ultimate Ears Boom 3
CHECK PRICE
Because of its stunning appearance and 'everything-proof' design, Boom 3 is a decent speaker well worth its price. If you are looking for the best Bluetooth speaker for the beach, Boom 3 would definitely be a viable option for you.
For starters, Boom 3 may be the most beautiful speaker I have ever seen. Its price tag certainly reflects that. On top of that, it can deliver 360° bass-heavy sound much better than most cheaper and smaller speakers.
---
#4. Anker Soundcore Flare
CHECK PRICE
You probably wouldn't associate Anker with Bluetooth speakers, being that they're widely known for their power banks. However, after the surprising success of the original Soundcore, Anker decided to go all-in with its next model — Soundcore Flare.
Fortunately, I think their hard work has paid off. Design-wise, this might be the best Bluetooth speaker for the beach I have ever seen.
At first glance, Anker Soundcore Flare looks more like a smart home speaker than a portable Bluetooth speaker. However, its sound and design certainly punch above their weight.
---
#5. JBL Clip 2
CHECK PRICE
In my opinion, JBL Clip 2 is the pinnacle of simplicity, portability, and ruggedness. Although it's not the loudest of the bunch, this speaker definitely gets you the most bang for the buck. If you are looking for the best Bluetooth speaker for the beach, Clip 2 is an incredible option, as it is basically indestructible.
It is obvious that JBL wanted to create the absolute best Bluetooth speaker for the beach with Clip 2. Not only is it the smallest and lightest speaker on this list, but it's also completely waterproof.
---
Honorable Mentions for the Best Bluetooth Speaker to take to the Beach
Before I reveal the best Bluetooth speaker for the beach, let's see the runner-ups, and why they didn't make it on the initial list.
Charge 3 is the predecessor of Charge 4, which I talked about earlier. They're quite similar, but there are some major differences.
For starters, Charge 3 has a lower battery capacity (6000mAh as opposed to 7500mAh), although they're both advertised as having 20 hours of playtime. Also, it uses Bluetooth 4.1, which is a bit outdated now.
When it comes to sound quality, Charge 3 is decent, but Charge 4 is slightly more advanced. After all, it has a new transducer that pumps up the bass and brings clarity to the overall sound.
If you are an experienced audiophile, you will definitely be able to tell the difference. In my opinion, paying a little extra for Charge 4 will bring about a much better and more immersive audio experience.
If you want a speaker that's so loud that it's almost mind-numbing — Soundboks 2 is the speaker for you. It can reach 122db easily, and its sound quality is superb. The battery allows for up to 40 hours of playtime at mid-volume. All in all, it is a fantastic speaker that you just can't go wrong with.
In fact, Soundboks 2 may be one of the best outdoor speakers ever. However, as it weighs over 30 pounds, it's quite bulky, so you will definitely need help carrying it. Also, it comes at a hefty price, to say the least — but if you have some money to spare, it is a good investment.
Although I do appreciate the ruggedness and strength of the original JBL Boombox, I don't think it's the best Bluetooth speaker for the beach. Since it weighs 11 pounds, it is too heavy to carry it around everywhere you go. Besides, it will set you back hundreds of dollars.
On the other hand, as it has a powerful 20,000mAh-battery, its playtime is well over 24 hours. Also, the sound quality of JBL Boombox is outstanding — it is bass-heavy and loud, while the 360° feature allows you to hear it perfectly from 30 feet away.
---
Final Thoughts
So, what's the takeaway from all this? Which of the five is the best Bluetooth speaker for the beach?
In my opinion, JBL Charge 4 is, by far, the best sounding speaker out of all of these. JBL rarely disappoints when it comes to sound quality, which also explains the somewhat hefty price of this speaker. Besides, it can play music for 20 hours straight on a single charge.
However, if you are on a tight budget, then the Ultimate Ears Wonderboom 2 is a much better option than Charge 4. With over 100 feet of wireless range, it is almost unbelievable how good this little speaker sounds. As such, I have no problem calling it the best Bluetooth speaker for the beach. It can turn an ordinary beach day into a fierce dance party!