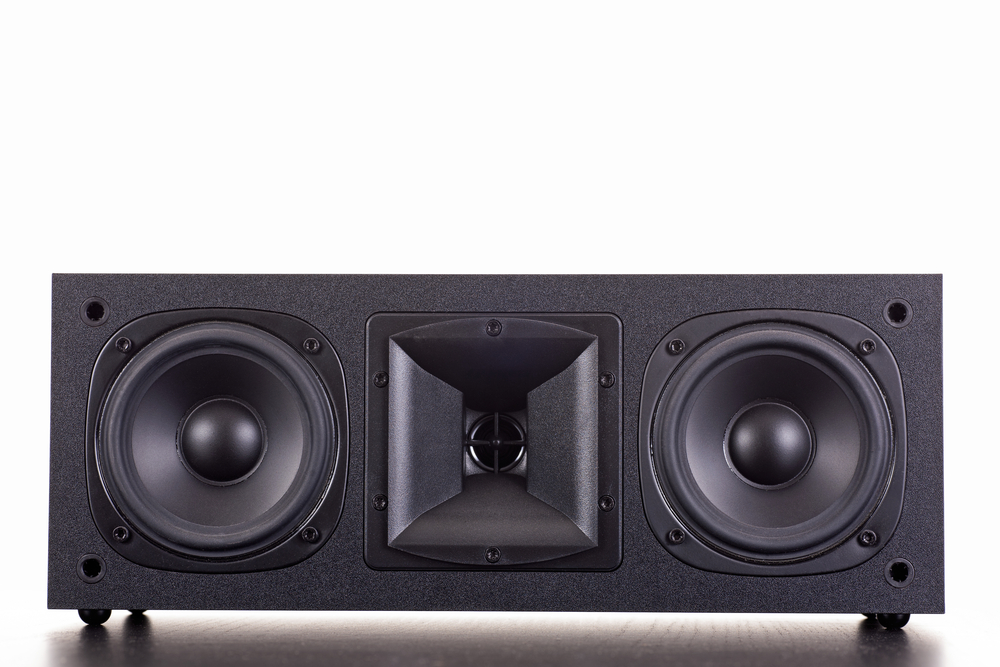 When it comes to sound quality, keen audiophiles still know the value of having a good center channel speaker.
Even though Bluetooth speakers and soundbars seem to have taken over the current market, true audiophiles still believe in Hi-Fi. When it comes to sound quality, carefully selected front monitors, and picking the best center channel speaker are still essential.
The Missing Mid-Range
With the advent of electronic dance music, the most important feature of every speaker seems to be how much it can shake up the room before its diaphragm blows out. Still, consumers expect at least a notion of clarity in their music. So, to keep the bass strong, speaker manufacturers bumped up the opposite end of the spectrum — the treble.
As a result, most speakers nowadays tend to have zero mid-range in their sound. That completely goes against the human ear, which is why most modern music sounds shallow and soulless.
Our ears are specifically tuned to the middle part of the hearing spectrum. The human voice lies precisely in the middle section, as do most musical instruments (violins, guitars, flutes, etc.). By taking the mids away, the industry gave way to music dominated by bass and snare drums, completely disregarding the importance of melody. Unfortunately, this sound profile also is highly damaging to our hearing.
However, all is not lost. There's a way to fix the sound of these bass-heavy speakers — by including a center channel speaker in your setup. But before I reveal the center channel speaker reviews, let's talk more about the audio setup.
Are you in a hurry? here is our top 3 from the list:
Before you read the whole article, here is our best 5 recommendation:
---
The Best Budget Center Channel Speaker — Final Comparison
Image
Product
Highlights
Prime
Buy
Klipsch RP-250C
The RP-250C makes no compromises, be it regarding power, sound, or design. However, if you want perfection, you're going to have to pay for it.
No Prime Logo
CLICK FOR PRICE
JBL Arena 125C
The 125C tries to introduce reference speaker features to the budget speaker range. Although it is far from studio reference speakers, it's definitely more than decent for home use.

Prime

Eligible

CLICK FOR PRICE
Polk Audio CS10
The CS10 represents the perfect balance between quality and value. Its staggeringly low price does not reflect its features or sound quality.

Prime

Eligible

CLICK FOR PRICE
Pioneer SP-C22
The SP-C22 is a small box capable of delivering big and powerful sound. It's a great choice for newbie audiophiles due to its low price, compact size, and great acoustic performance.

Prime

Eligible

CLICK FOR PRICE
Polk Audio T30
The T30 tries to deliver studio performance for entry-level users. However, it's a bit overpriced for its features, and its design leaves a lot to be desired.

Prime

Eligible

CLICK FOR PRICE
---
Types of Speakers
As I said, audio purists still have reservations when it comes to modern audio systems. As a result, they tend to use self-assembled multi-channel audio systems. To put it differently, most audio enthusiasts build their own home theater systems, picking out each individual speaker and amplifier separately. Why is that?
Well, when you choose your own speakers, you have complete control over the sound profile of each individual channel, and obviously, the entire system.
Even though most people have completely different tastes in both sound and music, you can still find some similarities among most well-assembled surround systems. Specific products may differ, of course, but there are some typically desirable characteristics of each element of the sound system. They are:
Front Speakers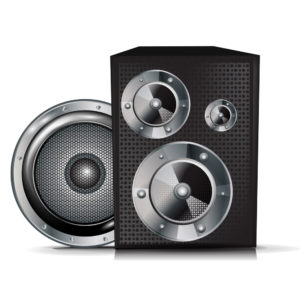 The front speakers should primarily be defined by the surround sound you like. No matter how you intend to use them, your front channel speakers will have the most influence on the overall tone.
If you like a warmer, velvety tone mostly suited for jazz and older movies, you should go with a beefier pair of front speakers. Look for strong low and mid-range drivers, and choose the biggest possible cabinets.
On the other hand, if you want a clearer, crisper tone, look for tall, slim speakers with multiple soft dome tweeter. In addition, make sure you folded motion tweeter (a special sort of high-frequency response speaker drivers). These will make both songs and movies sparkle.
Whatever your taste may be, you should invest the bulk of your budget in front channel speakers. If you skimp on them, your surround sound will be incomplete, no matter how expensive the rest of your setup is.
Rear Speakers
The rear speakers are typically used for movies to give you the all-around feeling you get in movie theaters. That said, rear channel speakers should have a strong mid and high range. It's best that you get small, two-way speakers. Big, bass-heavy speakers are better only if you're sitting really far away from your front channel speakers.
Editor Sidenotes: Are you a band? Or a Musician? Looking for something that fits your studio or even an on-stage performance? here are our best powered speakers for live bands as we have uncover some products to help you reach your highest performance with the help of this review.
Center Speaker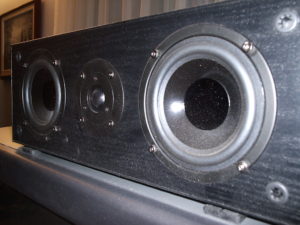 Unfortunately, most people completely neglect the center channel speaker in their setup. However, a truly great home theater setup is nothing without its center speaker for dialogue emphasis.
Because the center channel speaker plays a much larger role in movies than it does for music, most of them tend to have a surround sound profile with a boosted mid-range. In most cases, a good mid-range speaker should have two mid-range drivers and a soft dome tweeter in between. That should be enough to make up for the lack of mids in the front speakers. And given that these modern front speakers seriously lack in mids, a center speaker can really come in handy nowadays.
Of course, not every center speaker can compensate for the mids and improve the overall sound quality. Some are just better at it than others. If you'd like to find out what the best center channel speakers are, stick around for the end of the roundup.
Subwoofer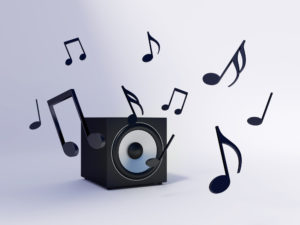 Finally, a carefully selected and tuned subwoofer can make listening to music an earth-shattering, full-body-thumping experience. As far as movies are concerned, you might run for cover the next time a gunshot in a movie surprises you. That's what a good subwoofer should do.
On the other hand, an overpowered subwoofer will drown out everything to a muddy rumble, while an underpowered one will leave you wanting for more. Since subwoofers usually come with pre-integrated amplifiers, you must find that sweet spot where it works best with the rest of your speakers.
Your best bet would be to buy something more powerful than you need and then dial it back to where it suits your needs. In addition, try playing around with the crossover frequency response, which controls what part of the lower spectrum goes to the subwoofer. You should try to find the perfect crossover frequency response, i.e., one that matches the surround sound profile of your other speakers.
---
Advantages of a Quality Center Channel Speaker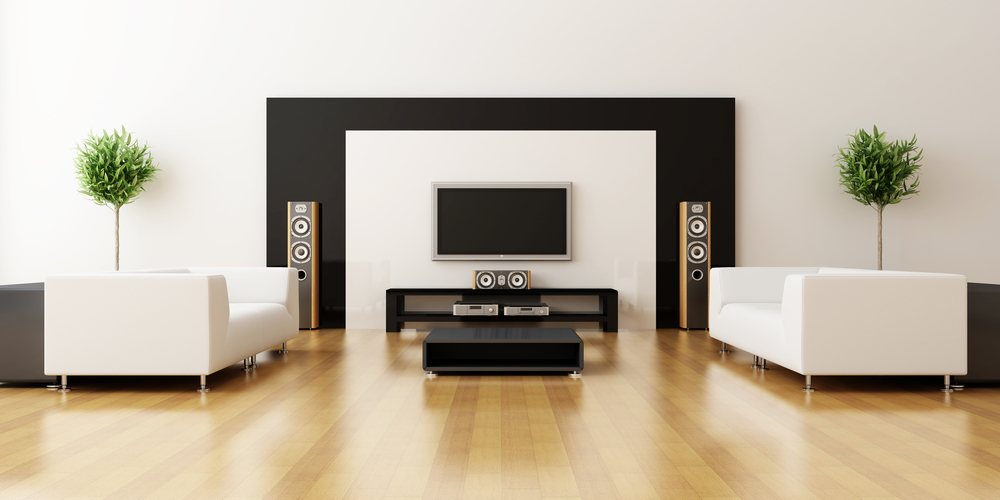 Taking the time to choose the best high end center channel speaker can take your home theater experience from good to magical. Even though it seems like an afterthought, picking the center channel speaker has a purpose. A poorly chosen speaker could ruin your listening experience.
You see, when you have a central speaker to support both the front and rear channel speakers, the whole system is able to produce a dialogue on a more natural level. In addition, the central point allows for a much more realistic surround effect. And when you add the rear channel speakers to the equation, you get a truly fantastic home theater setup.
Also, consider the fact that the amps in both modern soundbars and surround receivers run using the same technologies. Great software is awesome, but it can only get you as far as your hardware will allow it. However, if you choose the perfect speakers for your system, you allow the surround sound processing software to truly shine.
---
The Top 5 Center Speaker Reviews
In the rest of the article, I will present the contenders for the title of the best center speaker for dialogue.
Keep in mind that no matter what speaker you choose off this list, you just can't go wrong. Still, I will go through the advantages and disadvantages of each one.
#1. Klipsch RP-250C
CHECK FOR PRICE
To be honest, this speaker doesn't need much of an introduction. If you're interested in high-end audio at all, you've probably heard of Klipsch. The company produces studio-quality audio equipment, and its Reference Premiere line is as excellent as all the previous ones.
That said, the RP-250C can proudly wear the brand name. It's definitely in line with the company's high reputation and standards.
First Impressions
At first glance, I must admit that I was underwhelmed by the RP-250C's appearance. But then, I removed the grille and saw the woofers — two big, orange eyes looking at me in amazement.
It was me who was actually amazed.
---
#2. JBL Arena 125C
CHECK FOR PRICE
I have no problem calling JBL Arena 125C the best budget center speaker. It has everything I expect from a center speaker — it's precise, clear, and punchy.
With it, you'll be able to hear every sound in great detail, which is amazing for watching movies. On top of that, although it does perform the best when paired with other Arena series speakers from JBL, this center speaker can improve the surround sound of whatever setup you have.
First Impressions
To be honest, this center speaker, as great as it is, did not impress me at first glance. It's quite simple, especially when you attach the grille. Nothing stands out. However, some people do prefer such a discreet design. Besides, what it lacks in design, the 125C makes up for in surround sound quality.
---
#3. Polk Audio CS10
CHECK FOR PRICE
Next up is the CS10, the 'little brother' to the legendary Polk CS20.
If you're looking for the absolute best center speaker for home theater, but don't need too much power for music, you should go with the CS10. In addition to quality hardware and great sound, the CS10 carries the brand name and design that all Polk Audio products are known for.
However, serious power enthusiasts may want to look for a stronger speaker.
First Impressions
When I saw the Polk Audio CS10 for the first time, I was pleased to find out that it wasn't much different from the CS20.
Thankfully, the surround sound quality isn't that different either. The CS10 is just as amazing as the CS20. Also, it's one of the lightest center channel speakers in this roundup, weighing only 16 lbs.
---
#4. Pioneer SP-C22
CHECK FOR PRICE
The Pioneer SP-C22 is the smallest, lightest, and most budget-friendly center channel speaker in this roundup. However, you'd be surprised by how easily the Pioneer competes against much bigger (and pricier) speakers.
If you want to up your surround sound game, but at a reasonable price, the Pioneer SP-C22 is a great option. Thanks to its compact size and price, it's a strong contender for the title of the best center channel speaker reviews.
First Impressions
At first, I was a bit underwhelmed by the size and shape of the Pioneer. But, I do have to admit that the grille makes it look quite elegant, despite its minute size. The build quality also seems decent, and the speaker sits slightly angled for better audio resonance.
---
#5. Polk Audio T30
CHECK FOR PRICE
Geared toward budding audiophiles and speaker enthusiasts on a budget, the Polk Audio T30 tries to close the gap between high-end speakers and affordable prices. The T30 should be able to perform similarly to significantly more expensive center channel speakers. However, you can easily see that some corners were cut in the design department.
First Impressions
When I first saw the Polk Audio T30, I thought that it looked like an off-brand speaker of questionable quality. Yet, upon further inspection, I realized that the build quality is quite sturdy. Also, the sound is more than decent, especially considering the price of the speaker.
---
The Top-Rated Center Channel Speakers — Final Verdict
To be honest, choosing the best small center channel speaker out of these five is nearly impossible. All of them are quite good. Also, my thoughts and impressions may not be the same as yours, so I had to keep that in mind as well.
After using the elimination method, I was left with two speakers that had really stood out — the Klipsch RP-250C and the Polk Audio CS10. Since the Klipsch costs twice as much as all the other speakers on this list, I must declare the Polk Audio CS10 as the winner of the 'best cheap center channel speaker' competition.
However, if you're not on a budget or you simply don't mind investing in a top-of-the-line speaker — I suggest you go with the Klipsch.
Whichever speaker you choose, the sound quality will blow your mind, and you'll take the strain off your front channel speakers once and for all.