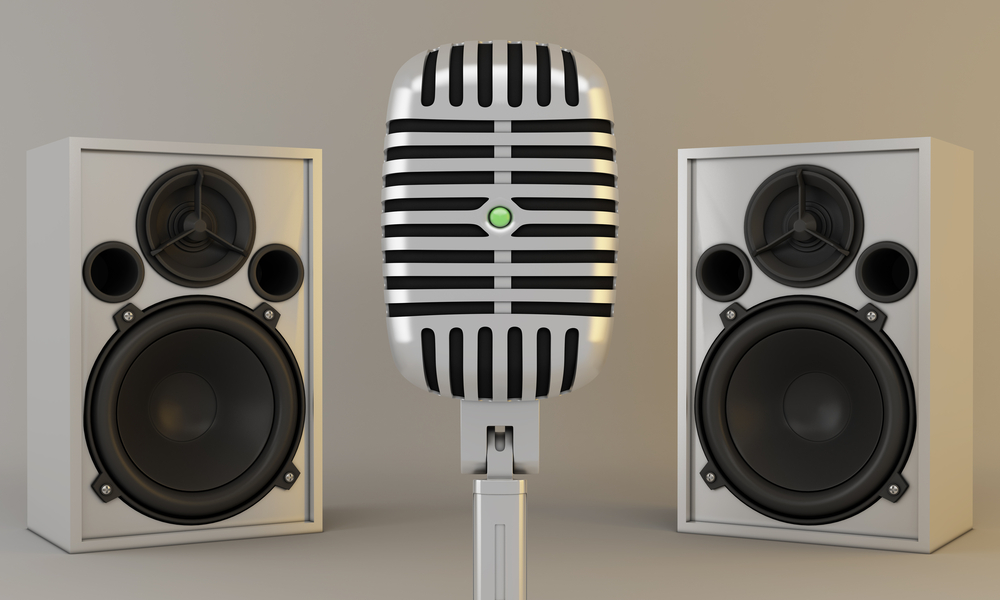 Every musician knows that PA systems are crucial for producing premium sound, and for live bands, powered speakers are one of the factors that will make or break your performance more than any other.
So today I will give you a rundown on the top 5 powered speakers you can buy, but before we do, I need to tell you a little story about how I learnt my lesson when it comes to PA systems.
Learning From My Mistakes
Back in the day, when I was a complete novice, I thought it was my musical skills that mattered the most. Boy, was I wrong! After a series of failed gigs full of cracks, distortion, and humming, I realized that my equipment needed some serious upgrades.
That's how my journey through PA systems began. Now that I know which qualities to look for, figuring out what the best powered speakers for live sound are is a piece of cake. Which is why I want to share my newfound wisdom with you today.
Of course, when buying speakers, you should base your decision on your own preferences and music style. A duo that plays in a small pub won't need speakers as powerful and durable as a band that performs outdoors. Therefore, bear in mind the different types and models that would suit of speakers which suit your needs.
So, if you're looking to buy a high-quality PA system, you've come to the right place. I have selected five of the best powered speakers for live bands, compared their benefits and flaws, and chose a clear winner. Before we get into our top 5, let's learn the basics and see what features you should look for when buying your new active speakers.
---
---
What to Look for in Powered Speakers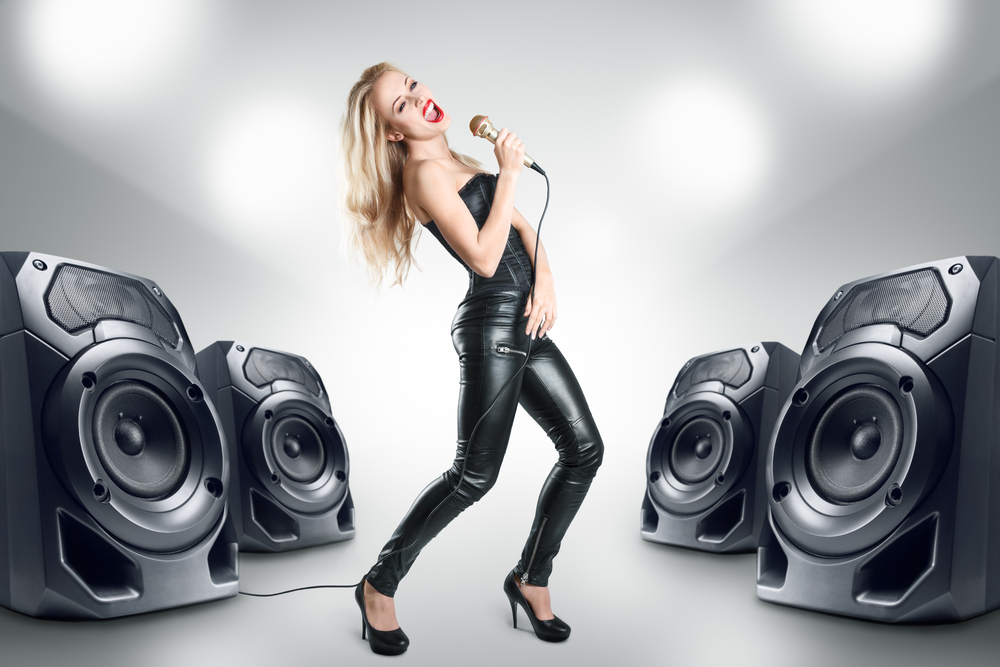 PA speakers are one of the greatest investments for any band speakers that want to have superb live gigs. However, your final choice should depend on your needs. These are the factors that I'd pay attention to when buying new PA speakers.
How Much Power Do You Need?
If you want to leave a lasting impression on your audience, it goes without saying that you should look for powerful speakers. Good speakers must be strong enough to fill the whole venue with sound and yet keep the sound quality intact.
Now, your choice in this matter mostly depends on what you need. You won't need extra-strong speakers for a gig in a small bar. On the other hand, if you want to be equipped for an outdoor concert, you will need powerful ones.
Besides the location, there are other factors to consider, such as the volume level you prefer and the speakers' efficiency. If you're a small band that plays in bars and pubs, speakers with 750 watts of power should be more than enough. But, if you're about to play in a larger venue or outdoors, you should go for at least 1500 watts.
Is Portability a Key Feature?
If your band performs regularly in certain bars and clubs, there's no need to bother with portability. However, for a band speakers that changes the venue often, portability is a crucial factor.
To be honest, regular PA systems are massive and weighty, which makes them quite inconvenient if your band is always on the go. So, the best powered speakers for acoustic guitar are usually compact. Unlike the traditional ones, compact systems consist of only one device and are significantly lighter.
Do You Play Indoors or Outdoors?
Before buying PA speakers, you need to decide whether you want battery or non-battery active speakers. Your choice in this matter depends on where you will hold your gigs.
If you mostly play indoors, the venue will likely provide you with a couple of sockets on the stage monitor. In that case, non-battery speakers are the best option. You won't have to worry about battery life, and without the battery, the speakers won't be that heavy.
However, if you're planning to have live outdoor concerts, getting corded speakers won't be of much use. In fact, it's likely that you won't have a socket to plug them in.
Luckily, some of the best-powered speakers for live bands are battery-powered. They come with plenty of other advantages, too. For instance, they're much easier and faster to set up on the stage monitor than the corded ones. Just make sure you get speakers with long battery life. I'd recommend going for those that can last for at least 10 hours.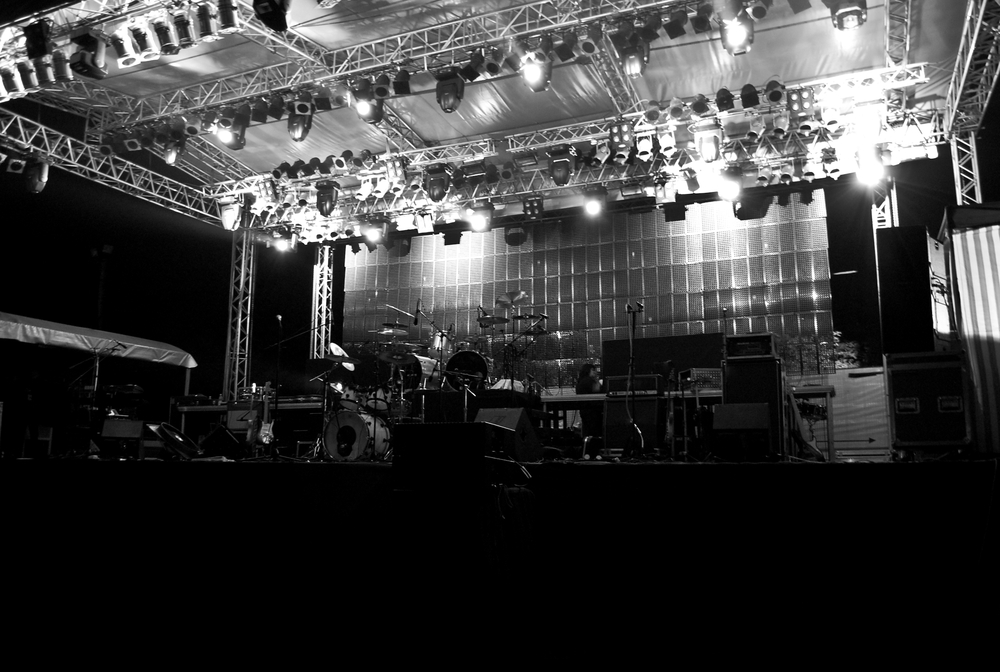 Editor Sidenotes: Are you looking for a home theater? here is a guide on the best wireless home theater speakers in which we talk about a popular brand like Bose and Polk. We reviewed each product to help you decide which is the right one for your home and needs.
Do the Speakers Use Bluetooth Technology?
If you want to make use of the latest technological advances, a Bluetooth speaker system might be the perfect option for you. These cutting-edge speakers have plenty of benefits and very few downsides, which is why I think they're the best passive pa speakers.
Bluetooth speakers are light, portable, and they usually don't need any installation. You will connect them to other devices, such as microphones and mixers, quite easily. Also, they are wireless, so your stage monitor won't be covered with cables that are so easy to trip over. Instead, the stage will look clean and classy.
But most importantly, these speakers do not require much power. In fact, most of them use simple AAA batteries. Thus, you won't have to use any external power adapters.
Another great thing about Bluetooth speakers is that they are incredibly durable. After all, they are designed to be moved a lot and used outdoors. So, they are quite sturdy, and you won't need to worry about damaging them.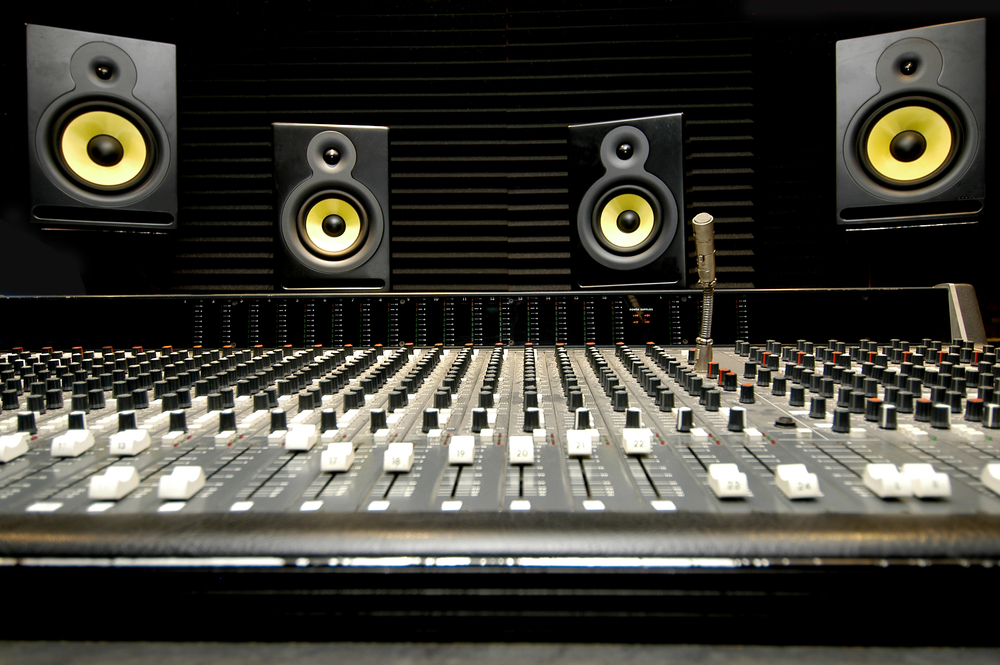 Unfortunately, many Bluetooth speakers can't compare with the regular ones in terms of wattage. Therefore, if you do decide to get Bluetooth speakers, make sure you get ones that are powerful enough for all venues.
Do You Need an All-in-One System?
Playing live requires a lot of equipment. Small groups that perform in bars and pubs have it especially hard, as these venues may not have a built-in PA.
For this reason, many of the best sounding pa speakers include all the components that you need. Whether it is an internal power source that wireless speakers provide or a built-in mixer, these additions will probably come in handy.
Additional Features and Effects
PA speakers can include various features that should make things easier for you. So, think about what exactly you need. For example, you may opt for speakers that include special sound effects. That way, your band will get a recognizable style and tone.
In addition, if you don't want to bother with multiple devices, pick a PA system with a built-in sound mixer. You might also want to consider speakers with automatic EQ adjustments. If you don't like setting the EQ yourself, this feature will be especially useful.
Finally, quality DSP, various factory presets, and user-defined settings are always welcome.
---
My Top 5 Powered PA Speakers
Now that we've covered the basics, it's time to check out the best active PA speakers. When choosing the items for this list, I made sure to include speakers that cover all the points that I mentioned in my buyer's guide. So, let's get down to it.
#1. Bose S1 Pro Portable Bluetooth Speaker System
CHECK PRICE
Of course, no list of the powered pa speaker reviews would be complete without at least one Bose product. What I especially like about this model is that it is quite affordable, and yet, it provides exceptional quality sound. In fact, a couple of times, I've come across speakers that are more expensive than Bose S1 Pro but offer the same level of quality.
First Impressions
The thing about Bose S1 Pro that I love the most is that it is a Bluetooth device. Since it has a high-grade Bluetooth version, the connection range is exceptional. You can connect your devices to this speaker system from up to 30 feet (9 meters). I found this range to be more than enough for any kind of stage.
Bose S1 Pro is a wireless, battery-powered device. Still, that shouldn't put you off. With this model, you won't need to worry about losing power in the middle of your performance. This speaker system uses a lithium-ion battery that can last for an outstanding 11 hours! In addition, the battery is rechargeable, so you won't waste your money on buying new ones. All you need to do is find a socket after your gig and plug the speaker in.
However, even though the battery life of this PA system is outstanding, many users have complained about its reliability. Most notably, keeping the speaker in the Standby Mode can drain the battery quite quickly. If the battery empties completely while on Standby, it won't perform as well as it used to.
There's another downside to Bose S1 Pro that I've noticed. Despite its amazing sound quality, the bass extension is not as great as that of other similar models.
---
#2. QSC K10.2 Active 10″ Powered 2000 Watt Loudspeaker
CHECK PRICE
The successor of K10, brings some fantastic features to the game. It's a big upgrade from the older model, as it includes more options, better angles, and impressive power. I have to say — while testing this model, I was astonished to find so many differences between K10 and K10.2. In all honesty, this model truly raises the bar for QSC PA speakers and is certainly among the best pa speaker system.
First Impressions
QSC K10.2 is quite small and weighs only 32 lbs, which makes it a fantastic grab-and-go device. If you often move from venue to venue, its compact size will come in rather handy.
A major strong point is that it possesses almost twice the power of other similar models. This active speaker produces 1012 watts, while the peak power output is 2000 watts. Having in mind its size, I didn't expect it to be this powerful.
Because of its amazing strength, it can match even high-performance compression hf driver and woofers. Thus, this is powerful enough to play the role of the main PA during your performance. It can handle venues of almost all shapes and sizes. Even in larger halls, the quality sound will be full and crystal-clear.
In addition, this PA speaker system has a digital display that significantly improves user experience. You can use it to choose and control your preferred loudspeaker functions. What's more, you can save scenes for applications that you use most often.
The only area where this PA sound speaker systems falls short is durability. Many users feel that it's not sturdy enough. Also, there are no rubber pads or any similar protection, so the bottom can wear off after a while. Therefore, you really need to be careful when moving the speaker around to avoid damaging it.
---
#3. Electro-Voice ZLX12P 12″ 2-Way 1000W Full Range Powered Loudspeaker
CHECK PRICE
The first thing I noticed about Electro-Voice ZLX12P is its outstanding design. Compared to the previous versions of Electro-Voice speakers, this PA system seems truly sophisticated and professional. However, this little speaker has much more to offer than just good looks. There are a couple of features that truly make it one of the best budget powered pa speakers.
First Impressions
Good baffle design does wonder for quality sound. Luckily, Electro-Voice has high standards when it comes to this feature. This speaker's split-baffle design ensures optimal hf driver time alignment. In addition, it improves both the sonic impact and intelligibility.
Another great thing about Electro-Voice ZLX12P is that it offers you plenty of presets and user-defined settings. But, with so many controls, handling this PA speaker systems must be hard, right?
Actually, it has an LCD display that makes it incredibly easy to use. You can rely on the display to control the presets and modes, as well as access DSP. Also, with the help of this little display, you can optimize the sound according to your needs and set volume controls.
I found the overall sound quality of this PA system amazing. However, the low end is not to the highest standards. This issue is especially obvious when it comes to bass response. For an acoustic band or a band that plays in small bars, it will be barely noticeable. But, if you're playing with a bigger band or in big venues, you should consider getting a subwoofer.
In addition, the plastic parts of Electro-Voice ZLX12P are easily scratched. Even if you drop the speaker, you won't damage it. Still, the scratch marks will remain visible.
---
#4. QSC K12.2 Active 12″ Powered 2000 Watt Loudspeaker
CHECK PRICE
QSC K12.2 is another speaker from the QSC K series and the successor of QSC K10.2. While these two PA systems have many similar features, I found that QSC K12.2 takes the quality sound to the next level. In comparison to his older brother, it offers increased power and SPL, as well as improved DSP.
First Impressions
One of the reasons I believe QSC K12.2 is one of the best powered loudspeaker for live bands is its outstanding power. With its 2000W D-class amplifier, QSC K12.2 will give almost twice the power to the woofer compared to K10.2. This increase in power results in various overall improvements.
First, the speaker can reach SPL of 132 dB. In addition, because of the extra power, the bass extension is significantly improved, and the live music sound is almost impeccable. Even if you hit the maximum volume level, the sound will remain clean.
Also, you don't have to worry about overheating. QSC K12.2 contains variable-speed fans that will keep it cool at all times. What I like the most about these fans is how silent they are. You probably won't even notice they're there.
However, in my opinion, this model has one great flaw — its weight. QSC K12.2 is the heaviest PA system on this list, so it can't pride itself on its portability. Since it weighs 47 pounds, it will probably take two people to carry it around. Still, it has two aluminum handles that make transporting it a bit easier.
---
#5. JBL EON610 Portable 10″ 2-Way Multipurpose Self-Powered Sound Reinforcement
CHECK PRICE
Even though JBL EON610 is the smallest member of JBL's 600 series, it is surely one of the best powered speakers audiophile currently available. I've used other JBL's speakers before, and I have to say that the EON 600 models truly raise the bar. They have plenty of useful features and do their job well.
Since portability is an important feature for live bands, I've decided that EON610 is the best fit for this list. Its size and design make it a fantastic speaker for live gigs.
First Impressions
At 26 lbs, EON610 is among the lightest PA systems available but includes various special features that increase its portability. Despite its small size, it has handles on all four sides. It has indexed feet molded into it, which makes it especially handy for transport and storage. In addition, the enclosure contains hardware mounts, so in case you need to fly the speaker, you can do so without any inconvenience.
EON 610 is a Bluetooth speaker, which is a quality that truly makes it one of the best speakers for live performance. You can control the system remotely, which I find incredibly useful. Also, it makes DSP control practically effortless.
The interface can control master volume, as well as the 5-way. What's more, you can control EQ and user-defined parameters, not to mention save your favorite presets.
Once you install the EON Bluetooth connectivity app, you're good to go. And don't worry — the app supports both Android and iOS.
What I feel is a major downside of JBL EON610 is that it doesn't have an angled pole socket option. In addition, while the bluetooth connectivity app is incredibly useful, the interface is a bit complicated. Thus, users who don't feel comfortable using complex apps will have difficulties finding their way around.
Also, I've noticed that many people are confused by the Bluetooth integration options. Since the speaker is advertised as a Bluetooth device, a lot of users believe that they can also stream music using this feature. However, the Bluetooth app doesn't support streaming.
---
The Best Speakers For Live Bands — Final Comparison
Image
Product
Highlights
Prime
Bose S1 Pro
It offers a Bluetooth system with Auto EQ and a built-in mixer. Its various features will improve your sound and ensure it reaches every member of your audience.

Prime

Eligible

CHECK PRICE
QSC K10.2 Active 10"
As one of the most powerful and portable speakers, it will provide you with a lot of flexibility.

Prime

Eligible

CHECK PRICE
Electro-Voice ZLX12P 12" 2-Way
Classy-looking and powerful, this speaker offers multiple options that you can use to optimize your every performance.

Prime

Eligible

CHECK PRICE
QSC K12.2 Active 12"
Outstanding power, multiple presets, and top-notch sound quality of this speaker will make your gigs truly memorable.

Prime

Eligible

CHECK PRICE
JBL EON610 Portable 10" 2-Way
Although small and lightweight, this speaker offers amazing coverage, premium-quality sound, and a Bluetooth app that provides you with a lot of options.

X

CHECK PRICE
---
And the Winner is…
Bose S1 Pro Portable Bluetooth Speaker System
Once I tested all these PA systems, there was no doubt that, to me, Bose S1 Pro is the best speakers for vocals. Even though its competition is exceptional and includes veterans like QSC and JBL, I found that this speaker tops them all for several reasons.
With its 11-hour battery life, you can rely on Bose S1 Pro to perform well during both indoor and outdoor gigs. It's a wireless, Bluetooth device, which takes those irritating cables out of the equation. It's even light and portable, so you can move around from venue to venue without having to find hired muscle to carry your equipment. What's more, its built-in mixer and great connectivity options are incredibly useful for any band, not to mention that the Auto EQ and positioning sensors will do a lot of work for you.
Of course, Bose S1 Pro is not without its flaws. Still, they are quite minor and do not diminish the value of this fantastic PA system.
Don't get me wrong — the other four models on this list are quite outstanding and deserve to be considered as the best bluetooth pa speaker. However, if you're looking for a high-quality PA system that truly packs a punch, you won't make a mistake if you go for Bose S1 Pro.