I am Jorge Mercier and Welcome To My Site
Resolution Acoustics is a small team made up of dedicated reviewers, editors, and writers working tirelessly behind the scenes. All of our articles are written to help guide our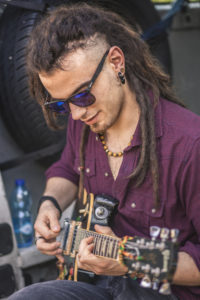 readers.
We love creating articles to help others boost their musical experience. For example, on Resolution Acoustics, you'll find a ton of helpful how-to articles and detailed guides written by experienced and knowledgeable writers.
Our How-Tos
Do you need help building a new sound system at home? Are you feeling unsure about installing your subwoofer? Do you simply need help boosting your speakers? Whatever the problem is — Resolution Acoustics is here for you.
We feel passionate about helping our readers get the most out of their music systems. That is why all of our how-to articles are researched and written by industry professionals.
Not only will we help you figure out the best solution for your problem, but we'll also give you options. What's more, we'll tell you the pros and cons of each, so you don't waste your time or money. No matter what kind of system you have, we're certain you can find helpful advice on our website.
Our Buying Guides
We know what it's like wanting to get the best musical equipment, but working with a tight budget. That's why we always strive to give our readers plenty of options to cover every scenario, price range, and need.
Also, we've thoroughly researched and put to the test every product we recommend on Resolution Acoustics. We never want to praise a sound system we haven't used.
What's more, for every product we include in a guide, we'll give you the good, the bad, and the ugly. That way, you can easily figure out what works best for you and get the perfect system for your home.
Our Reviews
Before writing any review, we always give a product the benefit of the doubt and test it, no matter who it's from. We also want to examine the quality and build of the product and compare the prices.
Moreover, we try to go as in-depth as possible when it comes to sound quality, accessories, and design for every review we write. At the end of the day, we truly care about giving only the best advice. That way, you won't have to waste your time or money on a faulty product ever again.
Now, if you don't see your favorite speakers or headphones in our reviews, it's not because we think they're bad. It's only because we can't review every single product that's hit the market.
That being said, if there's a product you feel extremely passionate about and would like to share it — please let us know! Also, if you've designed or made music equipment and would like us to write about it, you should reach out to us. We might end up falling in love with your product and feature it on the website!
If you want to get in touch with us, you can find all the information you need in the Contact tab on our website. We love it when our readers reach out to us and we enjoy hearing your opinions on the articles and products.
What Makes Resolution Acoustics Different
Here at Resolution Acoustics, we truly care about what we write and create. We're passionate about giving great advice and teaching others how to make their sound systems work.
That being said, mistakes still happen and we try to catch them as soon as possible. But since we don't have a huge team, we rely on our knowledgeable readers to let us know if we've missed something.
What's more, we truly care about what our readers have to say. We want to build an amazing community of music-lovers that will help and advise each other whenever possible.
Our Partners
As you might have noticed, there aren't any annoying banners or pop-up ads on our website. That's because we don't want to alienate our customers by pushing products we don't believe in them.
Instead, we've decided to partner with the Amazon Services LLC Associates Program to ensure the best buying experience. We link every product we truly love to the Amazon website. In turn, we earn a small commission when you buy through our link, at no expense to you.
The partnership ensures that we have enough resources to review different speakers, subwoofers, and soundbars. But don't worry; no matter who our partners are, we never let it affect our final recommendation.
Jorge's Values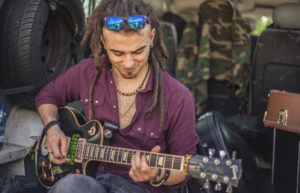 Authenticity
At Resolution Acoustics we want to be leaders, not followers. We believe that in order to be successful, you always have to be unique, creative, and 100% yourself.
Passion
We wouldn't be doing this if we didn't have a true passion for music and sound systems. We thrive on writing only the best reviews and guides and sharing them with our readers.
Simplicity
Other reviewers or websites might try to confuse you into buying something you don't need by using complicated terms and expressions. On the other hand, we try to be brief, concise, and to the point to ensure you get what you need.
Honesty
We value honesty and transparency above all else. We never want to compromise our opinions and beliefs or make a product sound better than it actually is.