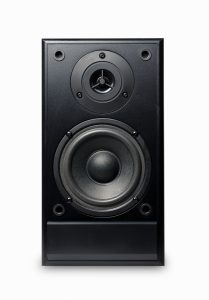 Studio monitors are possibly the essential tool you need to achieve a great sound. However, this doesn't mean you have to break the bank to get the best studio monitors.
If you're starting and don't create music for a living, you'll need to think about how studio monitors fit into your budget.
Now, of course, many professional-grade monitors cost thousands of dollars. Yet, you can get pretty close to matching the quality — at a fraction of the price. There are plenty of budget monitors that can quickly compare to higher-priced ones.
Ideally, you'd want to land in that sweet spot and get the perfect balance of affordability and quality. So, in this article, you'll learn everything you need to know about the top 5 studio monitors that won't make you sacrifice sound quality.
Additionally, I'll teach you how to distinguish the good from the bad ones — even if you're new to the music world. But first, let's talk more about studio monitors and whether you should even get them.
---
A Comparison Table – Know What To Choose
| Product Name | Product Name | Highlights | |
| --- | --- | --- | --- |
| Top | 1. PreSonus Eris E3.5 - 3.5" | PreSonus Eris sound monitors are lightweight, easy to set up, and perfect for most environments and users. They also feature 100dB SPL and offer a lot of LF and HF control. | CHECK PRICE |
| Top | 2. JBL Professional 305P MkII Next-Generation 5" | JBL Professional 305P are some of the few budget monitors that offer EQ. They also minimize noise distortion and provide better transient responses. | CHECK PRICE |
| Top | 3. Mackie Studio Monitor | Mackie studio monitors have a range of up to 80Hz and produce extremely accurate sound. They're made to be used in all sorts of environments, as they can adjust to different surroundings. | CHECK PRICE |
| Top | 4. JBL Professional 1 Series | This JBL model is quite durable and gives you the most accurate audio response every time. It has three sets of inputs, as well as a built-in power supply, and is quite user-friendly. | CHECK PRICE |
| Top | 5. Rockville APM5B 5.25" | These Rockville monitors look, feel, and sound extremely luxurious. They also have to go through a lot of quality checks before the company starts selling them. | CHECK PRICE |
---
What Are Studio Monitors and Who Are They For?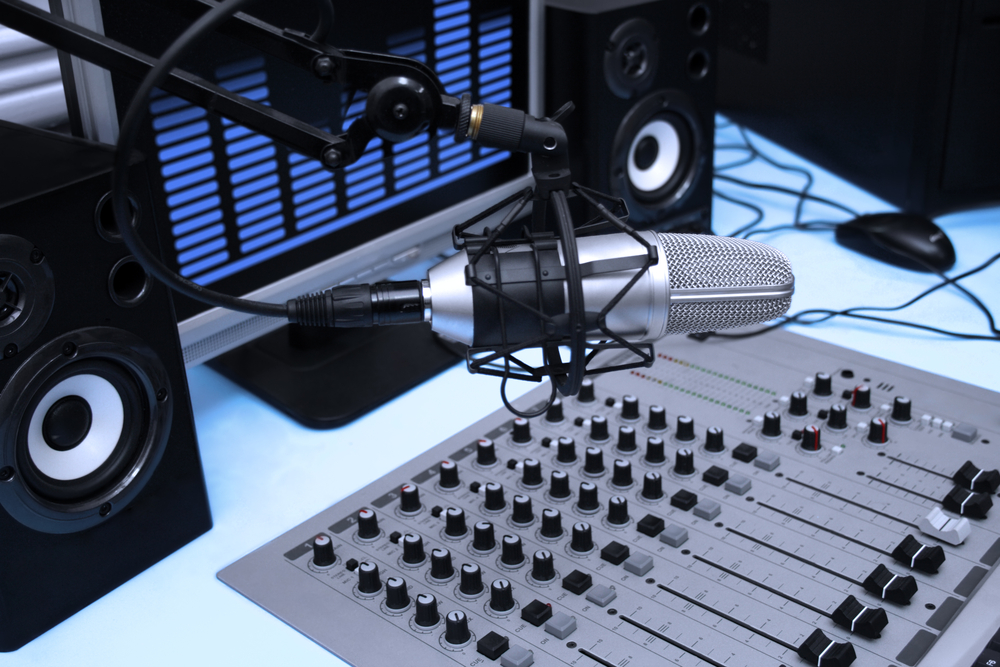 Studio monitors are designed for professional audio production, such as filmmaking, radio and recording studios. They can achieve accurate audio reproduction and are a tool every pro audio engineer (or hobbyist) needs.
These monitors feature loudspeakers in speaker enclosures and are designed to produce linear (flat) flat frequency response. The audio that studio monitors produce is also called "transparent" or "uncolored." This refers to the fact that there's no sound distortion.
Studio monitors are typically small; you can place them on a desk or a stand close to you. They are tiny because they're meant to allow you to hear the audio directly from the speaker, rather than letting it bounce off the walls. Also, they typically include multiple drivers, such as a woofer and a tweeter or a bass drum, to monitor low-frequency sounds.
Studio monitors are a must-have for all music aficionados who need to have the best audio quality at all times. They're also the perfect addition to home theaters, as well as home and professional recording studios.
Related Buying Guide: Best Bluetooth Speaker for the Beach
Wired vs. Wireless Studio Monitors
Even though some say it's only a matter of appearance, the wired vs. wireless debate comes down to much more than that.
Arguably, wireless studio monitors take the cake when it comes to convenience and looks. They're much easier to set up, as you don't have to struggle with all the cords, and slightly more intuitive. However, most of the time, they can't match the performance of wired studio monitors.
It's no coincidence that the best studio monitors typically come with wires. Wired studio monitors often come with a higher wider frequency range — and thus, better sound quality. They give you more control when you're tuning your sound and allow you to hear the more subtle changes in audio.
Also, because of the way the amps are stored in wired speakers, you can get a more powerful bass. Finally, wired studio monitors allow you to swap out the components and upgrade the system whenever you want.
To sum up, if you value a cordless, modern piece of technology above all else — go wireless. However, if you need more control over your sound and want to be able to customize your monitors in the future — wired studio monitors are the way to go.
Studio Monitors vs. Hi-Fi Loudspeakers
Home stereo (Hi-Fi) speakers are typically passive; they require an external amplifier with speaker outputs. While it may seem like it makes more sense to use these speakers in your home studio, most professionals choose studio monitors — and here's why.
Studio monitors feature active (powered) speakers, and their amplifiers come built into the speaker cabinet. Because they're active, they have several advantages over Hi-Fi loudspeakers.
First of all, because they have several power amplifiers, you'll get a more accurate dynamic response. Also, powered studio monitor speakers can reduce the overlap with the tweeter, mid-range speaker, and the woofer, thus giving you a more transparent sound image.
Finally, studio monitors are held to a higher standard and made to cope with sudden bursts of sound, as well as deafening noises. Thus, they'll produce a more precise sound and last longer than Hi-Fi speakers.
---
What to Look for in the Best Budget Studio Monitors
When it comes to studio monitors, the price isn't necessarily the best indicator of quality. Some speakers cost thousands of dollars but can barely rival most of the best budget studio monitors on this list.
However, don't set yourself up with unrealistic expectations and think they'll perform as well as the well-established brands. For example, even the best budget monitor probably won't stand a chance to a Yamaha MSP series.
All of that said, there are still some things you should look for and expect from your budget studio monitors.
Sound Reproduction Accuracy
Whether you're creating a mix for yourself or showcasing it to your friends and family — sound reproduction accuracy is crucial. It can't just be decent or right; it needs to be near perfect to ensure you always get the same distinct audio.
While this feature might not be all that important to a typical headphone user, it's paramount when you're using speakers. So, sound reproduction accuracy isn't something you should forego — even if you're purchasing cheap studio monitors.
Low-Flat Frequency Response and High-Frequency Range
The frequency range is a measurement of cycles per second, expressed in Hz, with a higher number representing a more excellent range.
The higher the frequency range — the more control you have over the sound you're creating. A higher frequency range also allows you to get better transient responses, less distortion, and more optimized damping.
40–25kHz is pretty standard, but most experts recommend an 80–20kHz range to ensure you get the most bang for your buck.
Don't forget this is one of the essential features that a studio monitor can have. Don't get sucked into purchasing a product just because it looks sleek, or is advertised with the help of various buzz words. Instead, always ask about the frequency range so that you know what you're getting yourself into.
Equalization
Equalization (EQ) is the process of tuning the balance within frequency components in an electronic signal. In simple terms, it's what makes your sound stable enough for you to create and mix your audio. On top of that, equalization is somewhat necessary when you're adjusting the frequency responses and trying to make them sound less "flat."
The best studio monitors should come with EQ options, especially if you're serious about creating music. While the feature might not come in handy to newbies, if you plan on eventually going pro — you will need it.
---
My Top Picks for the Best Low Budget Studio Monitors
#1. PreSonus Eris E3.5 – 3.5″
CHECK PRICE ON AMAZON
The PreSonus Eris E3.5 – 3.5" monitors are some of the best cheap studio monitors for mixing and video production on the market. These near-field models offer accurate sound reproduction and can produce quality low-end bass sounds.
First Impressions
These studio monitors feature a 3.5-inch low-frequency transducer, as well as a 1-inch high-frequency transducer. Also, they offer a 100dB maximum continuous Sound Pressure Level (SPL) and optimized internal bracing.
PreSonus Eris also gives you the tools you need to get accurate playback in any environment.
First, you can use the High and Medium frequency controls to smooth out the sound when you're mixing music in spaces with reflective surfaces. Additionally, you can use the Low Cutoff feature to coordinate the bass output and even take advantage of the three flexible input options (TRS, RCA, XLR) to optimize the signal-to-noise ratio.
These studio monitors are perfect for all types of studios and are quite affordable. In all honesty, I was surprised by how well they performed, considering they aren't professional studio monitors.
---
#2. JBL Professional 305P MkII Next-Generation 5″
CHECK PRICE ON AMAZON
JBL is well known for its high-quality audio equipment — and the MkII series is no exception. The 305P monitors come with a sleek new design, boundary EQ, and next-generation JBL transducers.
First Impressions
JBL Professional 305P monitors have made much progress since their predecessors when it comes to audio output. With their improved boundary EQ, the monitors can restore natural low-frequency responses in all environments.
One of the features I love most about the JBL Professional 305P monitors is that they come with updated LF and HF transducers. Thus, you can enjoy optimized damping, better transient responses, a vast bass range, and less harmonic distortion.
Another fantastic feature that has landed JBL Professional 305P on my list of the best budget monitors is the design. The monitors feature magnetically shielded domes that can reduce noise distortion and improve transient responses. This means that the monitors operate in a lower range and thus decrease ear fatigue.
Unfortunately, they do have one downside that my fellow misophonia sufferers might resent. A hissing sound keeps coming from the speakers when you're not using them. However, this is pretty common among a lot of flat budget monitors.
---
#3. Mackie Studio Monitors
CHECK PRICE ON AMAZON
These entry-level speakers come with a professional studio monitor pedigree and are perfect for most sound aficionados. Additionally, they perform pretty well in most circumstances and are great for creating multimedia content.
First Impressions
Mackie studio monitors come with 3" woofers with a range of 80Hz. They're designed to give you the most accurate sound possible and help you balance the instruments in your track.
These monitors were designed to make the audio sound great in different environments and on a variety of speakers. Also, they're easy to set up and use because only one speaker houses the amplifier. The other speaker is entirely passive, but there are EQ options. Thus, you'll be able to make the sound more stable and less flat.
Unfortunately, there are some downsides to this kind of setup. For one, you don't get many deep basses, so if that's a dealbreaker — maybe these aren't the home studio equipment for you. Also, these speakers seem to have a short life span and are unlikely to last for more than one year.
---
#4. JBL Professional 1 Series
CHECK PRICE ON AMAZON
JBL Professional 1 Series offers a coaxial design, which means that the high-frequency driver is in the middle of the low-frequency one. As a result, both will deliver sound from the same axis, at the same time, giving you a more accurate response.
First Impressions
There's only a handful of products that can currently match the performance of the JBL Professional 1 Series at this price point. The monitors feature an integrated 60-watt class D power amplifier, which means that each speaker distributes 30 watts of clear sound.
One thing I liked about these studio monitors is that they're even smaller than JBL's previous ones. They're much more comfortable to transport and take with you when you need to. Additionally, they are acoustically optimized for desktop placement to prevent the audio from distorting in various environments.
JBL Professional 1 Series monitors also come with front-panel volume control, so you can adjust levels without leaving the sweet spot. The only issue that I have with these is the occasional "hissing" noise. As I said, though, that's to be expected.
---
#5. Rockville APM5B 5.25″
CHECK PRICE ON AMAZON
Rockville APM5B 5.25" are high-quality monitors that go through strenuous testing to ensure they keep their peak capacity for many years. However, the reason I consider them to be some of the powered studio monitors is their power.
First Impressions
Rockville truly prioritizes making high-quality monitors that will last — and this fact becomes even more apparent the more you use them. From the enclosure to the buttons and even the glue that the company uses — you'd never guess that these aren't high-end monitors.
Additionally, the design of the monitors is excellent, as it's intended to diminish sound turbulence and distortion. The panel controls, as well as the input and output ports, are located on the rear side to create a more modern design.
The only qualm I have with these monitors is that the bass can sometimes be too loud to the point of blowing up the speaker.
Quality Make
These monitors have thick wadding that helps make the sound clearer and protects the inside of the speaker. The enclosure is 0.5 inches thick and provides excellent sound quality. I also appreciate that the company offers three finish options:
Painted black wood finish
Painted white wood finish
Wood finish with a vinyl board
---
A Good Cheap Monitors — Runners-Up
In all honesty, these runners-up don't offer the same quality or level of performance that the others from my list do. However, they could be the computer monitor speakers for you — especially if you're on a tight budget.
#6. Edifier R1010BT 4″
CHECK PRICE ON AMAZON
Edifier offers some of the best cheap studio monitors, and the sound quality is pretty decent. These are quite convenient for most non-tech-savvy users, as they're pretty simple to set up and use.
One of the things I like most about the Edifier R1010BT 4" is that they come with two AUX inputs so that you can plug in two devices at once. Also, these bookshelf speakers feature 4" bass drivers, as well as a 13 mm silk dome tweeter.
The design is pretty classic and allows the monitors to blend into most areas of your home pretty seamlessly. Additionally, the brand offers a two-year warranty on all of its products and guarantees high-quality sound reproduction for this period.
Unfortunately, the sound quality is nowhere near as excellent as with other monitors on this list.
#7. iLoud Micro Monitor
CHECK PRICE ON AMAZON
iLoud offers great small workroom monitors, perfect for mastering sounds from the comfort of your home. They're also great for people who are always on the go and want to take their monitors with them.
The iLoud Micro Monitors are some of the best monitors on the market because they possess the sound quality of high-end speakers — but are quite reasonably priced. In spite of being smaller in size, they deliver a powerful, balanced sound at a 45–20kHz frequency response.
Also, they have a built-in limiter that prevents speaker damage and sound distortion at higher volumes. They even come with shelf switch adapters so that you can have great sound no matter the environment. However, they do seem to be quite flimsy, and I highly doubt they'll last for more than a couple of years.
#5. Kali Audio LP-6 Studio Monitor
CHECK PRICE ON AMAZON
Kali offers great (albeit small) studio monitors that can rival JBL-quality tweeter accuracy. They feature an incredible flowy bass — at an affordable price. Additionally, the speakers offer a 3-D imaging waveguide that makes the sound clear and precise.
Kali Audio LP-6 monitors offer 85dB of continuous output and 20dB of headroom, so the sound carries itself with accuracy. Furthermore, they have a vast dynamic range, and thus, less distortion and a more transparent sound overall.
These monitors also feature HF and LF adjustment options, in addition to an RCA connector and DIP switch settings. Therefore, you likely won't have to worry about hearing that annoying hissing noise whenever the monitors aren't in use. Also, the frequency range is pretty decent, with 39Hz–25kHz per unit.
The bass is quite clean and punchy — which is a rarity at this price point. However, these monitors don't have the most significant amplifiers, so it's easier for the sound to get distorted at maximum volume.
---
Final Thoughts
Low-quality studio monitors can cause all of your hard work to go to waste after you've spent hours trying to perfect your track. But keep in mind that, contrary to popular belief, cheap doesn't equal poor quality.
You can get some fantastic studio-quality monitors for a fraction of the price. However, you'll have to know how to navigate through the intelligent sales language and find your way to the passive studio monitors.
First and foremost, monitors are made to show the true colors of your audio and allow it to shine through in every type of environment. So, you should look for a system with a vast frequency range and EQ options. You also ought to seek out sound reproduction accuracy to ensure your audio translates well in all environments and at all times.
Taking everything into consideration, I think that the JBL Professional 305P MkII Next-Generation 5″ is the high-quality speakers. They come with LF and HF transducers and offer fantastic sound reproduction accuracy.
Additionally, the magnetically shielded domes ensure that you get better transient responses and less noise distortion. This truly is a fantastic feature, which is almost impossible to find in budget monitors. On top of that, these studio monitors operate in a low range and significantly decrease ear fatigue.
Studio monitors are an integral part of your audio equipment and can make or break your sound performance. By choosing the best monitors brands, you'll ensure your audio is always clear, compelling, and distortion-free — at a lower price.