Soundbars are known for their ability to save space, reduce setup hassle as compared to a full home theater system, and minimize wire clutter. So, it is common to look for how to set up a sound bar that is a better option for enjoying improved TV sound.
However, soundbars are not only for TV viewing. As per the model or brand of the sound bar in use, you can connect more gadgets to it to boost your music experience.
It is okay to plug your sound bar in and enjoy the sound if you are in a hurry. However, just like any other speaker system, this device gives you more convenience for the extra time you take to set it up.
Boosting TV sound with this device can change the whole scene of your home entertainment as well as of its setup. However, with various cables and connectors available for the installation, it is tough to decide which one to use for ensuring an optimal result.
Ways to Set Up a Sound Bar
There are two ways to set up a sound bar. First, use it as a hub to which several other devices pass. In simple words, only a single cable will then connect to the TV. Second, set it as a speaker, connect TV to it, and then combine all other devices to your TV. Let's begin with the option that is known for its best audio quality.
Option 1: Using HDMI for Connecting Sound Bar to TV
An HDMI cable is the best way to set up your soundbar and connect it to the TV. This is because it is capable of carrying vast quantities of uncompressed data related to digital audio. Further, it can manage any sound system with a minimum sound surround of 5.1.
The cable can also handle modern discoveries such as Dolby Atmos, provided you connect using the right or compatible port. The majority of HDMI ports on TVs are such that they can only receive data; they cannot send data.
Thus, for setting the soundbar with HDMI, ensure that the TV supports HDMI-ARC (Audio Return Channel), which means the audio signals along the cable can pass in both directions.
If this support is there, you can connect almost all entertainment devices such as gaming consoles and set-top boxes to the soundbar. In this case, a single HDMI cable is enough to join the soundbar to the TV.
While connecting from the TV's HDMI-ARC port, ensure to use the HDMI Out or the HDML-ARC on the soundbar. The HDMI In port is only for connecting another device to such as Blu Ray consoles to the sound bar.
However, it is the fact that an HDMI connector or port does not come with every sound bar. In that case, you need to choose the other options.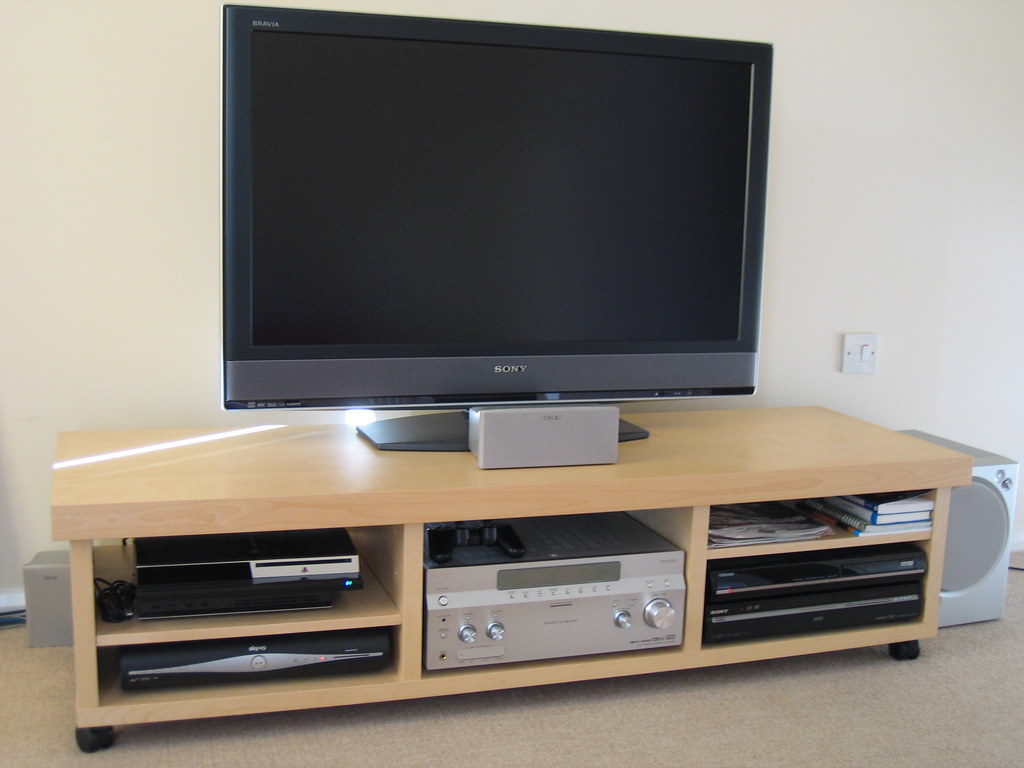 Option 2: Using Optical or Coaxial
Using a digital coaxial or a digital optical cable is the next option for you to choose if the HDMI cable or connector is not there. This cable is capable of transmitting digital data related to the audio up to 5.1 surround sound.
However, both these cables are different. The optical one features a square connector, while the coaxial one comes with a circular connector. Further, the recent ones transform an electrical signal into visible light for letting it pass through the cable and then turn it again at the other end into an electrical signal.
Some users consider this cable to be a better option than the coaxial cable. This is because they believe that they get the benefit of reduced electrical interference. Even according to experts, a digital optical connection is ideal for transmitting audio from your TV to the sound bar.
However, the fact is that it is next to impossible to identify the difference, as both cables send quality signals. Moreover, most TVs come with an optical port. This means that a digital coaxial port is not available in all TVs.
If none of these digital connections is possible, you can try the analog connections if they are there on your TV too.
To ensure that the audio signals reach the sound bar, do check the TV's audio or speaker settings and switch OFF the internal or external speakers of the TV (not the MUTE option).
Option 3: Using Headphone Jack
Go for this option if you cannot find any of the connections above in the soundbar. You connect the soundbar using the headphone jack to the TV. However, for this, you should adjust the volume settings of the TV. Otherwise, the sound can be terrible.
A few TVs come with settings in which there is an option to change the connection type of the headphone jack to line-out. If this is there, then there is no need to change the sound settings. If this option is absent, you should adjust not only the volume but also treble and bass until the sound is pleasant.
Do keep in mind that no matter what you plug into the jack, the volume is decreased for safety. Thus, you should increase the TV volume.
Option 4: Subwoofer Output
This is the option to try if your sound bar has been shipped with a subwoofer output. Just connect an external subwoofer to the bar for having extra bass to enjoy hearing a movie. While several sound bars ship with a subwoofer, a few that do not allow adding one later.
Option 5: Ethernet Port
This is the Network port that is present on a few sound bars. As the name suggests, it connects to a home network through which you can access online streaming services and also integrate the sound bar to make it a music system audible in multiple rooms. These sound bars may also offer integrated Wi-Fi.
Conclusion
There are five ways when it comes to how to set up a sound bar to connect it with your TV. You should choose the one that works best for you.
Related Topic: Free Ways On How to Make Your Subs Hit Harder?