There's no doubt that we have seen fewer cables in the last decade thanks to the advancements made in wireless technology. Although Wi-Fi increasingly sets higher standards of improvements, Bluetooth has long been a reliable method to wirelessly connect audio devices. You can now enjoy music anywhere, as long as you have a phone and Bluetooth device such as Bluetooth speakers. A portable sound system or a wireless headset are two products that have consistently benefitted in Bluetooth advancements.
But if there's one downside in Bluetooth connectivity, that would be its limited connections. Some phones, tablets, and laptops can only connect to one device. Connecting two Bluetooth devices at the same time is not easy and sometimes not supported. To achieve this feat, it's either you use an app or an adapter that enables the joint connection. It depends on the device that you have and the operating system that it supports.
Depending on your device, you can connect two or more Bluetooth devices on your phone. Some steps are easy, and some would require you to make additional purchases. Here are the four ways to connect your Bluetooth speakers in one device.
For Android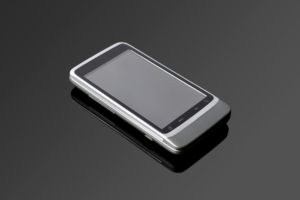 1. With Cables
We're talking about Bluetooth, so why are we using cables to connect two speakers on one phone? Not all phones support handling multiple speakers in one connection. To do this feat, you need to use wires and adapters. The advantage of this method is that you can use it in any Bluetooth device as long as they have 3.5mm jack, regardless of the brand and the model.
You will need a Bluetooth receiver, which can be found on Amazon for less than $20. Two AUX cords are also required for this method. These cords are usually included from your Bluetooth Speaker package. And the last thing to complete this method is a 3.5mm splitter adapter or cable.
Step 1: Plug in the two AUX cord in the splitter or cable.
Make sure that they're both 3.5mm jacks. After that, you need to plug the splitter or the cable into the Bluetooth receiver. Before you buy the receiver, make sure that it has a 3.5mm jack.
Step 2: Connect the Speaker to the phone
Get both the speakers and turn the power on both devices. Insert the other ends of the two AUX cord to the 3.5mm jack in each speaker. Pair your phone with the Bluetooth receiver. Now, you can control both speakers with one device.
Source: https://www.youtube.com/watch?v=B8PQ7WlKnCI
2. Wireless
Android is the most used operating system in the world right now. Almost everyone had used Android phones at one point in their lives. It's not surprising that this operating got the most Bluetooth support. It was revealed last year that Android P would be supporting up to five Bluetooth audio devices connected in just one device.
Unfortunately, this feature is only available for phones that use Android O and up. You can use this feature the same method as usually connecting one device. First, turn on Bluetooth on your Android phone and connect pair your device to an android speaker. If you're in Android Pie, you need to go to Advanced and enable the Dual Audio option.
This feature is also natively supported if you have a Samsung Galaxy S8 device or newer. The step is pretty much the same in the Android 0 version. Note that there might be a slight difference in the sound input. This feature is added to ensure that the user can use multiple devices (headphones, smartwatch, etc.) all at the same time in just one phone, which is very useful for some people.
Source:
https://www.lifewire.com/how-to-connect-multiple-bluetooth-speakers-4173788
For iPhone – AirPlay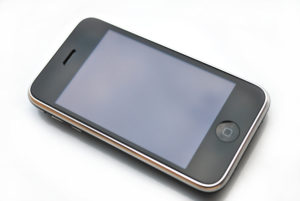 What if you're using an iPhone? Can you connect two Bluetooth speakers in just one device? Fortunately, this feature is also supported by the iPhone device. All you have to do is to connect your speakers using AirPlay 2. Make sure that the speakers you will use are AirPlay 2-compatible. You can find this out by looking for "Works with Apple AirPlay" in the packaging.
AirPlay can be found in the Home Screen. This is the app with the yellow house icon. Tap the app and then choose "Add Accessory," which will open the camera. Scan the QR code in your speaker for a quick and easy setup. If your speaker did not come with a QR code sticker, enter the 8-digit HomeKit setup code. This code is usually in the packaging of your speaker.
Now that your first speaker is connected, you can add another one with the same set of instructions. To play a song at the same time, go to the Control Center. Hold the icon above your music player and wait for available Bluetooth devices to appear. Check on multiple options to play the audio at once.
Source: https://www.wikihow.com/Connect-Two-Bluetooth-Speakers-with-AirPlay
Via AmpMe
AmpMe is a third-party app that lets you connect different Bluetooth speakers in one

device. The best thing about this setup is that it both supports Android and iOS devices. Additionally, this app is not brand-specific, which means that you can connect speakers from different manufacturers.
First, you and your friends need to download the app version for your phone. After the installation, invite your friends who installed the app in an AmpMe party. Next, you and your friends must connect their phones to their speakers. After that, you can now play any track, and it will be streamed to all the speakers plugged in a device with an AmpMe/.
http://blog.ampme.com/sync-bluetooth-speakers-with-ampme/
Conclusion
Bluetooth is a cool technology that lets you connect devices in a short-range. Hopefully, Bluetooth will be updated with more features in the future. I hope you learned something from this article. Share it with your friends and learn more cool stuff by reading other article from the site.
Related Topic: Home Entertainment System Installation Guide: Things That You Need To Know