A soundbar is a fantastic tool that lets you improve the sound output of an entertainment device. This device is usually seen connected on television sets at home, upgrading the audio production and making the experience more enjoyable. It uses a psychoacoustic effect, which is the fancy term used for that effect in the human ears, similar to optical illusion in the human eyes. Your ears perceive sounds that are more immersive and more realistic.
Usually, a soundbar is a "bar" that comprises of several channels fitted in a single rectangular chassis. These channels release different sounds in different directions and making it bounce in the walls of the room to get that magic sound. With this trick, the music becomes more affluent, more precise, and more satisfying. Most soundbars are usually at the same length as the television, making it a compact sound device that you can install in the wall.
Editor Sidenotes: Are you looking for a wireless speaker for your home theater? here is a guide on the best wireless home theater speakers that we have reviewed as we tested the quality of each home theater system we will help you choose the right one for you and your family.
Because there are a lot of brands offering different soundbars in different price ranges, a shopper like you have tons of options to choose from. What are the features that you need, and how much are you willing to pay? Here are the six things you need to consider when buying your new device.
Things To Consider When Buying A New Soundbar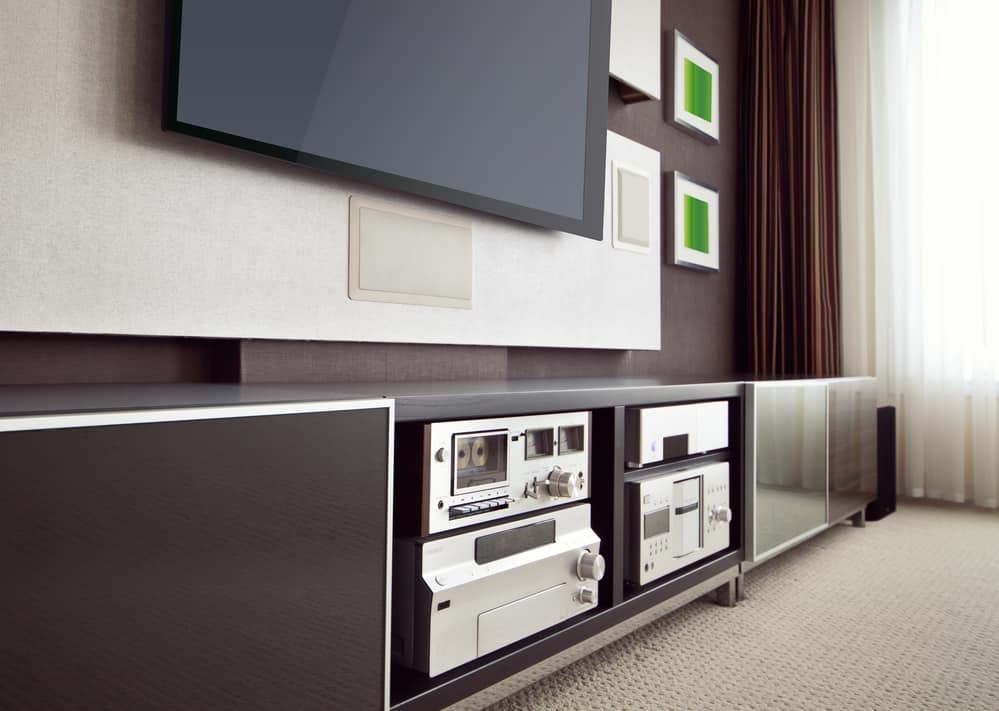 1. Soundbar Placement
One of the most important things to consider is the placement of the soundbar. Since its magic relies on the space (sound bouncing off the walls), it would perform better in smaller settings. Concrete barriers will work wonders with this device as it is a material that can efficiently bounce off sounds.
Another factor is the location of the television. Since the soundbar will likely be used with TVs all the time, putting it near the station is necessary. You can either mount the soundbar below the television or on top of a cabinet. Take note that the place where you'll put your TV will also affect the output from the soundbar.
2. Connection Support
Soundbars, especially those in the higher-end, will have multiple connection support. Each connection type will affect the sound coming from the device. Cheaper soundbars will usually have Optical Cable, which can be found in almost all the televisions. With this, there's more excellent compatibility, but you will miss out on some features.
Meanwhile, for people who want to have the best sound output, their best bet is to use the HDMI-ARC connection. Only higher-end TVs and soundbars have this, so it's not really for excellent compatibility. If you want multi-room functionalities or multi-device support, a soundbar with Bluetooth or Wi-Fi function is recommended.
3. The TV Itself
Since you're using the soundbar alongside your television all the time, it is one of the significant factors to consider. Is your TV an old unit or one of the recent releases. For those who have older televisions, make sure the tv can support at least one connection from your prospective soundbar,
If you have a newer video, then you'll have more options. Even more so if you have a smart TV, which can support Wi-Fi for wireless options. Also, consider if you're planning to hook up a BlueRay device, which will likely need HDMI-ARC connections. Screen size doesn't matter that much; it's the connection type that makes or breaks the deal.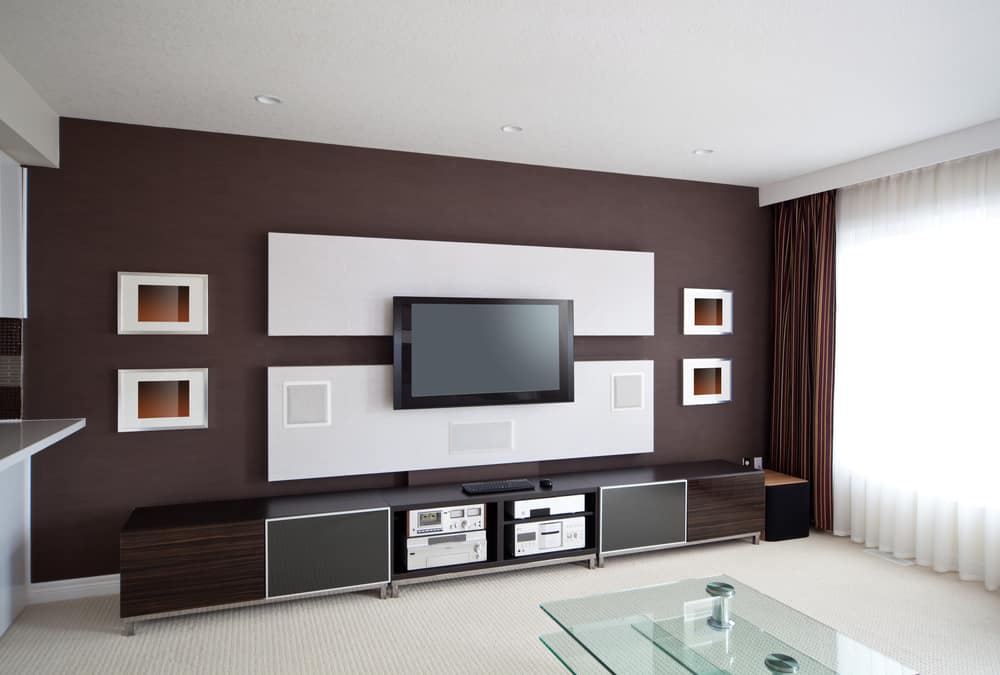 4. Subwoofers
Another factor worth considering is if you need a subwoofer. The subwoofer is the component that makes the bass output more productive and more explosive. Also, if you have a subwoofer, your soundbar will serve as a decent music device. If you're lucky, there's already a subwoofer included in your soundbar package.
Subwoofers are usually available as an additional purchase. If you want to have a more powerful bass, but don't want to purchase a subwoofer and a soundbar, one alternative is the solution is using a sound base. It does what a soundbar does, with the addition of enhanced bass. However, the output is not as good compared to the soundbar + sound woofer combo.
5. Number of Channels
A soundbar's power and richness of sound usually depend on the number of channels inside the box. In the low tier, there are 2- and 3-channel soundbars. If you want to enjoy most movies and TV shows to its fullest, these soundbars are not for you. Most new plays are using five different audio channels, which the 2- and 3-channel soundbars cannot produce.
Next, are the 5- and 7-channels, which are the most popular soundbars you can find. The 5-channel one is the sweet spot for most consumers because of its balanced price and feature. But for those who want the best sound, a 7-channel soundbar is no doubt the best option. It's costlier, but it is the best standard there is in the home entertainment sound. If you have the money to spare, go for the Dolby Atmos one, which offers even better sounds.
6. Modern Features
Modern features include IR sensors, the ability to connect with AIs (Roku, Alexa, etc.), and more. You can even make a soundbar work with Google Assistant as long as it is supported. If you want these features, prepare to add funds to your budget. Also, make sure to check if the soundbar you're buying is active or passive. Passive soundbars will need receivers to get the best output.
Conclusion
If you're new to soundbars, the massive number of options might overwhelm you. Before you purchase anything else, make sure to know what you need in your entertainment system and know the limit of your budget. Consider sound bases if you don't want to make an additional purchase for subwoofers. Thank you for reading this article. Leave a comment below if you have more questions. Share this article with your friends if this helps.
Related Topic: Subwoofer Replacement Guide: How To Measure Subwoofer?